Moon Cusser Bags! Get your News Alert Here! New Esty Shop! Project Bags!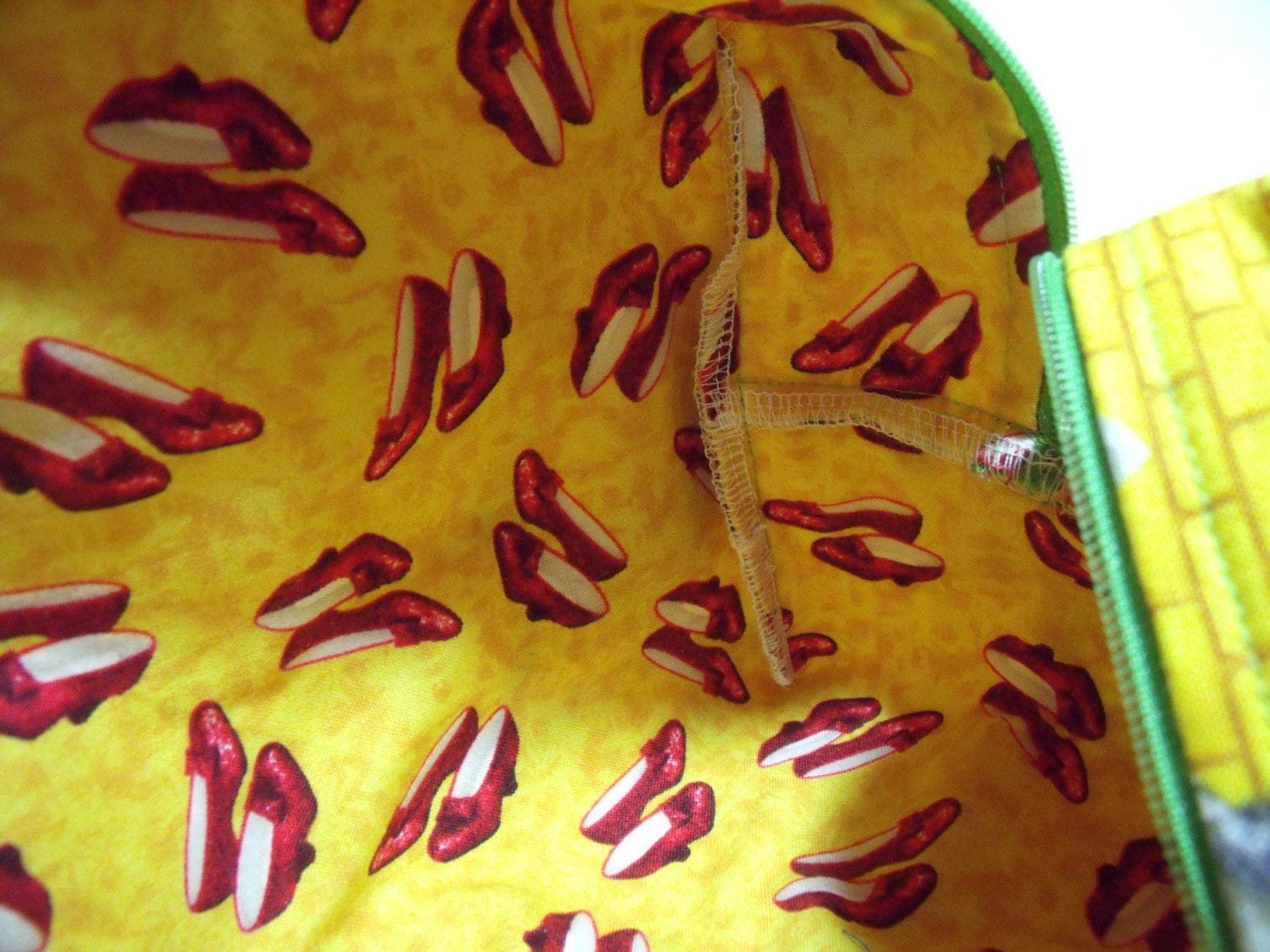 Interior of Oz bag with finished seams.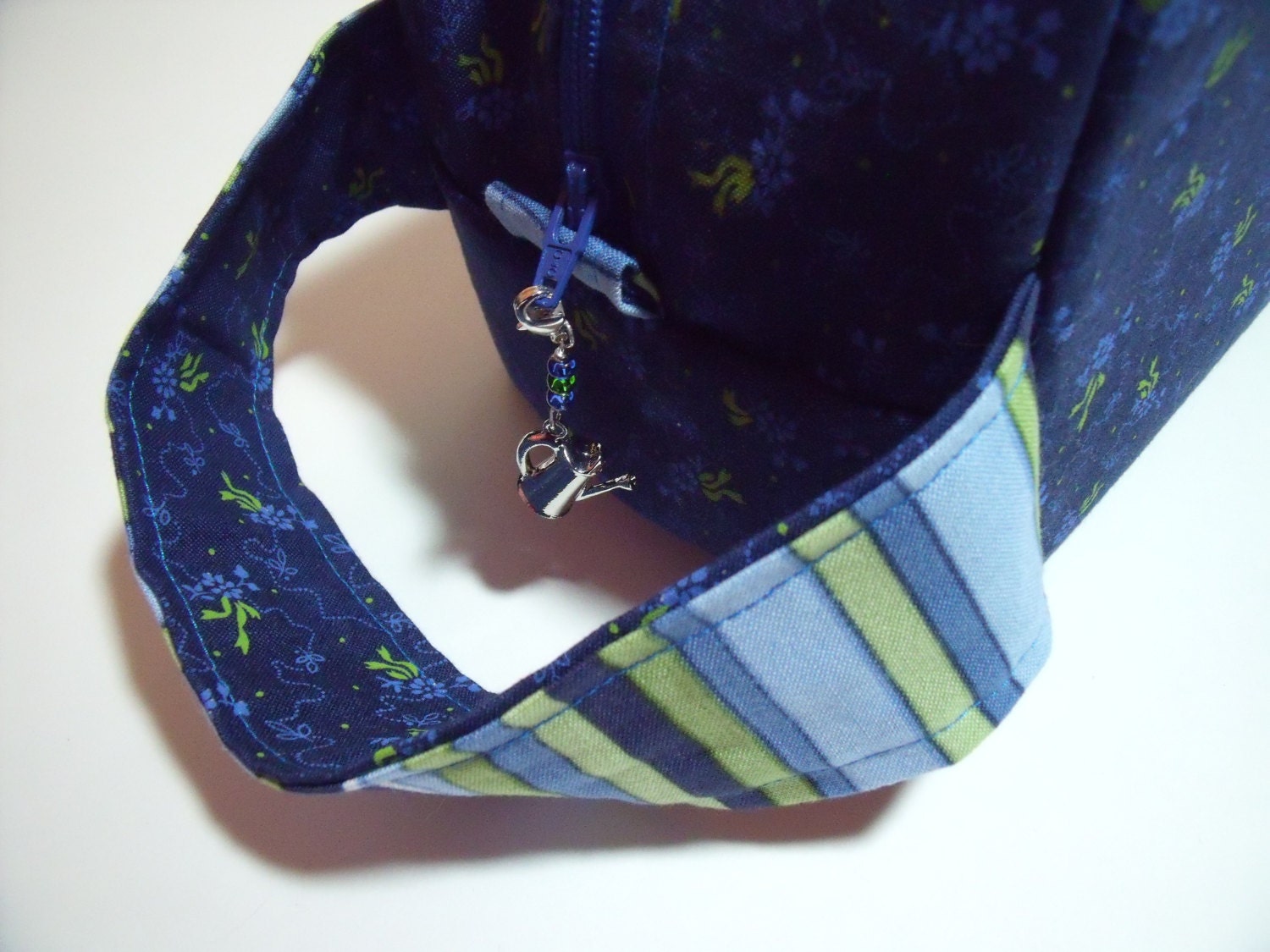 Each bag has a zipper pull that compliments the fabric theme.
Moon Cusser Bags
Swear-Free Toteability: Let Us Do the Cussin' First!
The name of the bag was inspired by an old coffee house on Martha's Vineyard.
My good friend and knitter partner in crime Julie, aka
Inky077
on Ravelry, has just opened her Etsy shop with project bags and they are too cute. Here is a run down.
Cottage Bag dimensions: 6.5 inches long, 5.5 inches tall, 4 inches wide. The fabric is cotton, the bag is lined and has interfacing to create the stand alone quality knitters appreciate. Each bag has a theme related zipper pull.
Tisbury Bag dimensions: 9.5 inches long, 4.5 inches tall, 5 inches wide. There's room to hold a one or two skein project, or it could also serve as a cosmetics bag.
Go visit and "Favorite" the Etsy shop, or "Like" the
Facebook page
. And check back as more bags are added!