Tools and Techniques- Blocking
A Laundry Maid Ironing, Henry Robert Morland, imported from tate.org.uk
Are you the type that enjoys ironing the perfect shirt, with starch and steam? Maybe you press your napkins and tablecloths, sheets and pillowcases with pride? Or... if you are of the mindset of the post 1950's generation... you overlook wrinkles and buy linen because it is supposed to look rumpled??? What is my point? Blocking.... it is like a magic wand. Trust me when I tell you... if you have not discovered this for yourself, please reconsider.
I am loving the Google image search for this topic of "Tools and Techniques", take a gander at today's Search Results. Or, Google for yourself and see where it leads you. You will be amazed at how simple and transformative blocking can be!
My collection of blocking tools this week include items I picked up at Knit Wit in Portland, but chances are your LYS has similar items in stock.
Knitter's Pride Knit Blockers
I've used the Knit Pro blocking pins a couple times now and I love how they work. They grab the selvedge edge of a shawl or scarf with multiple pins. There are two sizes, 6 small and 12 large. They come in a compact yet sturdy case and cost $25.00. I know, you probably think that might be an indulgence, but I have begun to look at my tools in a different light, I am choosing to invest some money in items that will aid me in achieving the most optimal project outcome.
Blocking mats
Knit Pro Blocking Mats
So, I have heard a number of comments on this tool. Some say you need more than one set of blocking mats, others suggest buying similar children's mats in a dollar store, or larger floor mats at Home Depot or Loew's. All are good suggestions. I choose to spend some money at Knit Wit, my home away from home LYS. The blocking mats can be configured to accommodate a triangular shawl, an oblong scarf, or sections of a sweater. They come in a plastic tote that neatly fits onto the bookshelf in my craft room. Retail price $ 30.00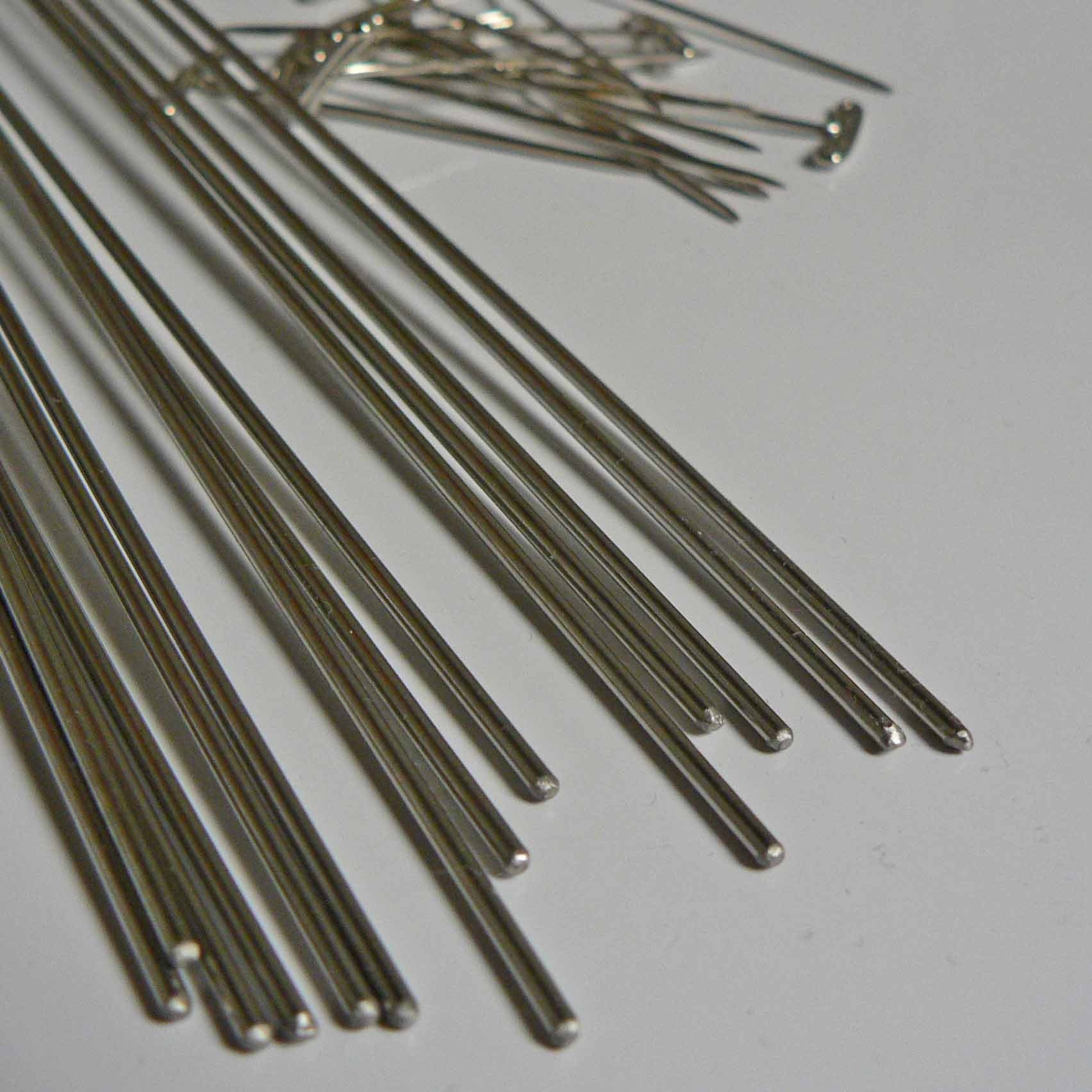 Blocking wires and T pins.
BlocKit from Take It Personally at
www.giftsbytip.com
I have had my blocking wires for quite awhile, I got them at Windsor Button before it closed. (Please, a moment of silence). They are stored in a sturdy cardboard cylinder and come in two diameters, the thinner wires bend to sloping curves while the thicker diameter is less pliable. Along with the blocking wires, I got a yard stick and T pins. I find the process of picking up edge stitches from a damp FO to be hypnotizing, so I don't mind the time it takes to apply the wires for blocking. It allows me to use fewer pins and gives a firm edge to the knitted item. I find when I don't use the wires, I end up with scalloped edges and that isn't always my preference. The set of blocking wires, pins and yard stick retail for $19.99 at Knit Picks. (
Link here
).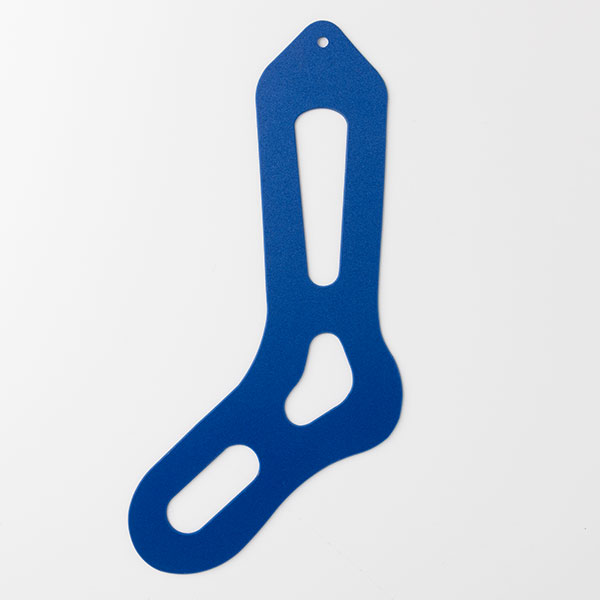 Sock blockers from Knit Picks
I do not knit socks, but there are blockers for socks too. In soaking and blocking a pair of socks, the stitches line up and any small tension issues will smooth out. Blockers are available from many sources.
These are from Knit Picks
, come in three sizes and retail for $13.99.
Blocking wires doing the trick to open up stitches of mohair and art yarn.
Steps for blocking your knitting
Fill a large basin with warm water.
Push the knitting into the water, squeezing out the air bubbles.
Leave garment to soak for twenty to thirty minutes.
Pour water out of basin or drain sink.
Using a towel, lay the knitting out, roll towel up and squeeze excess water out.
Use a dry towel, spread it out over blocking mats.
Place knitting on towel. Press and smooth but do not stretch the garment.
Using the schematic from your pattern, lay the knitting out to match the measurements.
Anchor the knitting with blocking pins.
If you are using blocking wires, use the tip of the wire to pick up stitches on the selvedge edge.
Spread the knitting and wires and use T pins to anchor.
Leave your knitting to dry, a fan can speed up this process.
Some links for tips on blocking your knitting:
Craftsy blog:
Blocking, a Knitting Tutorial
Purl Bee:
Blocking
Can you share a tip or trick on blocking?